Politics never goes out of style. There is always something new happening every single day. The election season has been accompanied by heated debates and scandals. The existing government makes decisions that affect the general public directly or indirectly. Thanks to political news websites, the world has been able to keep up to date with what is going on in the political world. These online political websites have given us the most historic breaking news. This has made them popular political websites amongst online users today. Here are the top ten most popular websites of today.
Image credit: Timesofelection
10. Daily Kos
Image credit: Wikipedia
The Daily Kos took its name from the nickname of its founder, Markos 'Kos' Moulitsas Zuniga. It has been listed as one of the top favorite blogs by different user review. Its growing popularity places it at number 10 on the list of top most popular political websites. This website receives about 6,500,000 visitors per month. The website is packed with moving interviews and news reports. Political figures such as congressman Brad Miller and Senator Barbara Boxer have published content on this website.
Image credit: The Primary Model
With an estimated count of 10,000,000 visitors per Month, the daily caller ranks at No 9 in the list of the most popular news websites. The daily caller provides a 24-hour news publication. It was founded by Tucker Carlson, the former adviser to former Vice President Dick Cheney. It boasts of supplying thought-provoking commentary on political issues. This website has its full-time reporters on Capitol Hill and is listed in the white House press pool. This stands it out from other online political websites as it guarantees original news. The daily caller was launched on January 11, 2010.
Image credit: Breitbart
Breitbart is one of the online political websites with a TV station to their name. It has an estimated number of 12,500,000 visitors monthly on its website alone. This keeps it at number 6 of the popular political websites. The website provides top news and analysis sources to its visitors on a daily. Breitbart maintains strong political opinions. Recently, it has established itself as a potent voice for Donald Trump's presidential campaign.
Image credit: Council for vaccine safety
Infowars is different from other types of political news websites. This is because it is majorly an internet News show. The news show is mostly anchored by Alex Jones, who also founded the website. Infowars.com brings in an estimated number of 13,000,000 visitors every month. Scandalous topics on the US government are some of the common subjects that can be found on this website. Infowars is popular among government conspiracy theorists who go on online political websites to keep updated with the secret moves of the government.
Image credit: Politico
Politico is strictly a political website. Most of the online political news websites add a blend of entertainment news. However, politico is one of the few political news websites that is based on political news alone. It features political campaigns, congress, lobbyists and other political issues. This website gains 15,000,000 visitors monthly. It also gains the number 6 spot on the most popular political website board.
Image credit: Catholic league
Newsmax became one of the most influential conservative new sites when a 2010 study showed it was the number one go-to site for conservatives in the U.S. The website has welcome visits from distinguished politicians such as former president Bill Clinton and Sarah Palin. This has boosted its popularity rates among other political news websites. The website was founded by Christopher Ruddy. It rests at our number 5 spot with an estimated number of 16,000,000 visits per month.
Image credit: I drugde report
This was the first website to report the Monica Lewinsky scandal before any other online political websites. The story was published on 17 January 1998. This drove drudge report to become one of the most popular political websites till date. The website has released more controversial political news such as the John Kerry's war record during the 2004 US presidential campaign. This has set it apart from other political news websites, with 21,000,000 estimated visitors pouring in per Month.
Image credit: The blaze
The blaze political news website is associated with The Blaze TV Network. It was launched on August 26, 2010. Yet, in less than 6 years, it has climbed to become one of the most popular political websites. It receives 25,000,000 visitors per month. The websites publish political news and opinions. The famous logo of the blaze website simply states ''the truth has no agenda''.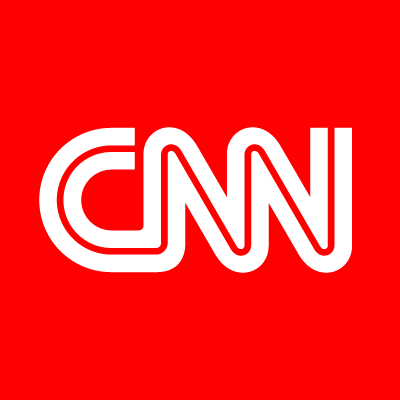 Image credit: CNN
The Cable News Network (CNN) is one of the most popular political Television channels worldwide. Therefore, it is little wonder that its' website is at No 2 on the list of most popular political online websites. The CNN website was launched on August 30, 1995. A new version of the website was re-launched on October 24, 2009. The website also offers a live streaming broadcast. Visitors are able to stream political news from its global multi platform network. This advantage gives it an 11% increase in visitors every year.
Image credit: Huffington Post
The Huffington Post was launched on May 9, 2011. It was created to serve as an alternative to other political news websites such as drudge report. The Huffington post was to remain neutral while publishing political news. However, some people consider the website to be not positioned ideologically. This does not affect the popularity of the Huffington post. The website has an estimated number of 110,000,000 visitors in a month. This places the Huffington post as the undisputed champion of the most popular political news websites.
These are the top ten popular political websites in the world. Their popularity is due to the countless political news they have released to the public. They induce stern political public opinion which is shared in the society today