The Game of Thrones series by George RR Martin is a true testament to how fantastic historical fantasy books can be. So successful has this series been that it has emerged into a Game of Thrones series and game. The game of thrones series and games have both been highly critically and financially so successful that it has become hard to think of any books that can perfectly match this critically acclaimed series whose book alone has sold over 60 million copies. But, there are certainly only a few books that could mildly rival the Game of Thrones series. I have listed them down for you to enjoy.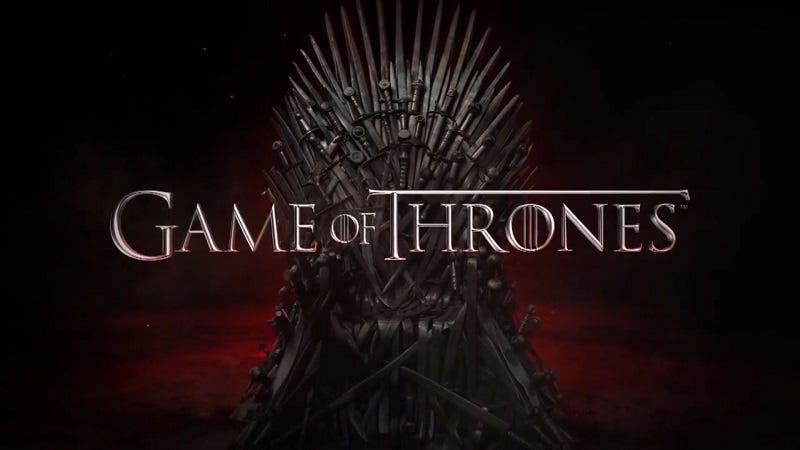 Image Credit: Life hacker
10. The Acacia Trilogy by David Anthony Durham
Image Credit: Amazon
This book by an acclaimed historical fiction author takes you into an epic fantasy world through his trilogy. Durham's world is of a greater complexity than George R.R. Martins Game of Thrones book. He matches Martins with the morally gray nature of his characters whose end justifies the means. He also makes vague their destinies keeping the reader in perpetual suspense.
09. The Warded Man by Peter V. Brett
Image Credit: Amazon
Critics have rave reviews for this book often, described as a brilliant book filled "with action and suspense all the way." This first book from Peter V. Brett is the tale of three main protagonists hero's journey to put an end to the vicious attacks they have been facing from corelings, demons who arise from the Earth's core nightly to feast on humans. The only defense for the humans are Wards or magical stones. If you love the Game of Thrones books you would most likely share a positive feeling towards Peter V. Brett's work of art.
08. The Stormlight Archive by Brandon Sanderson
Image Credit: Amazon
If you need a rival to the Game of Thrones books series, try Sanderson's The Way of The Kings. Since the first release of the acclaimed series, Sanderson's books have gone on to become a New York times bestseller. Of this series, the Way of the Kings, despite weighing 1007 pages is the perfect start. This story commences in a storm-swept world known as Rochar where some monstrous Voidbringers are ravaging human life. It takes centuries before the humans led by Dalinar Kholin, Kaladin Shallans and Szeth unite to take back their world.
07. The First Law Series by Joe Abercrombie
Image Credit: Amazon
Starting off with the first book of the series, the Blade Itself, Joe Abercrombie's book series is suspense driven, a game of thrones like books match that has been highly rated by critics who have hailed his "gritty realism, complex characterization [and] set-piece scenes of stomach-churning violence," whose flawed heroes are as morally gray as the villains.
06. The White Queen by Phillipa Gregory
Image Credit: Amazon
There are two ways you may enjoy The White Queen, watch the TV series which by no means shall prove a sound rival to Game of Thrones series or better yet, read the book whose shared connection with the Wars of the Roses is partially evident.
05. The Deryni Novels by Katherine Kurtz
Image Credit: Amazon
If it is your sincere desire to get trapped in a single world for years – decades probably – then Katherine Kurtz's the Deryni novels are just right for you. With one standalone novel, five distinct trilogies, a few reference books and two entire collections of short stories, you certainly have enough material to delve into for a long while. This tale of the shady relationship between magic users and humans in a land buried in personal, political and religious strife is certainly worth the read.
04. Shadowmarch by Tad Williams
Image Credit: Amazon
Tad Williams has his story set in a world where the lands belonging to man are guarded by the Castle of Southmarch. When encroachment begins, the castle is drawn into darkness and the royal family is left with no other choice than to fight back. Though his book meets the basic requirements for the fantasy genre, Tad Williams has to be noted for his expertise at world building. He certainly knows his craft.
03. The Prince of Nothing Series by R. Scott Barker
Image Credit: Amazon
"Take note one and all, something remarkable has begun." When R. Scott Barkers book in this series, The Darkness That Comes Before, was released, it gave readers a preview of what was to come. Divine prophets were to be engaged in Holy Wars and a second Apocalypse. This book is philosophically fascinating, intriguing and highly intellectual.
02. The Chronicles of the Black Company by Glen Cook
Image Credit: Amazon
If you are a fan of the Night's Watch in the Game of Thrones, then this book was specially made for you. This series is a tale of an elite mercenary unit through many decades of internal politics, wizardry and war.
01. The Kingkiller Chronicle by Patrick Rothfuss
Image Credit: Amazon
Rothfuss creates a character named Kvothe, a legend who tells of his adventures as a musician and an arcanist. Supported by a few metafictional twists, the book manages to serve as an action-packed epic as well as a multi-faced viewpoint into human life.
So these are the Game of Thrones books rivals. Have fun with them and do send in your comments. In the meantime, I've got the Game of Thrones series on repeat.